The Easter Bunny delivered some goodies to the Credit Union, so please stop by on Friday, April 10th so we can share them with our members.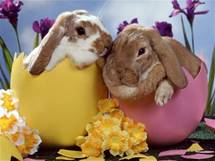 Important Annual Meeting Change:
Due to the current Coronavirus Pandemic and the cautionary advisory of large gatherings Sunset Credit Union is going to be conducting it's Annual Meeting in a different fashion this year. We will not be meeting at the Double Tree Hotel on April 29th as previously indicated. The Annual meeting content will be delivered via an email blast, posted on our website, available at the branch or mailed out to members upon request. The Credit Union bylaws require an annual meeting of at least 15 people to establish a quorum. To accomplish this requirement, the board and staff will be meeting on or around April 29th to constitute the meeting, while delivering the contents of the meeting to the membership in electronic or paper form. Members are still encouraged to ask questions or provide input once they receive the Annual Meeting content. Thank you for understanding our position. The health and safety of our members and staff remain our priority. If you have any questions or concerns, please contact us at 503.643.1335 or send an email to us at cuteam@sspfcu.com.